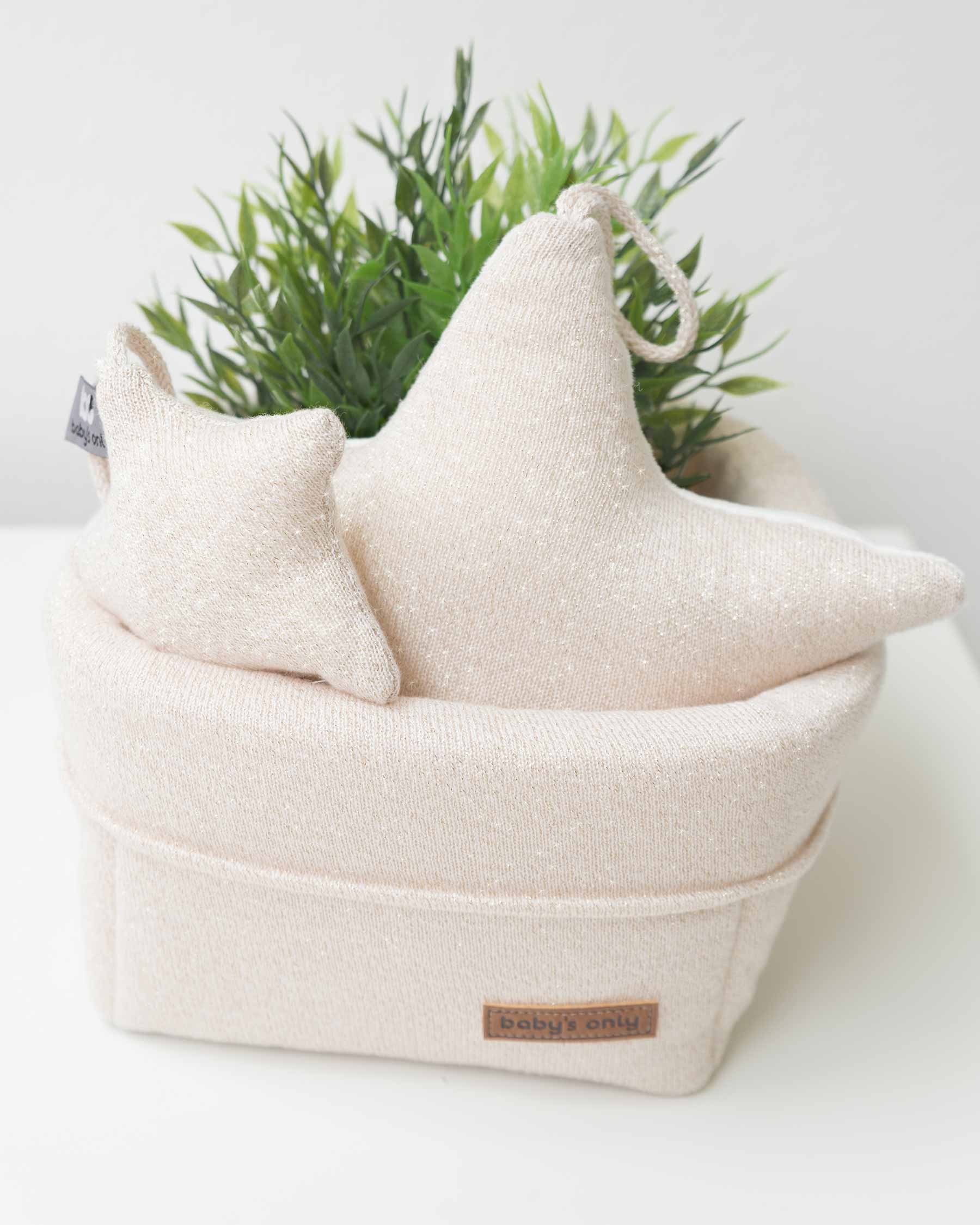 Decoration stars for in the baby room
Let your baby room shine with the enchanting decoration stars from Baby's Only! Our decoration stars are available as single stars or as a garland of three stars, meaning you can endlessly vary in your decoration.
Versatile baby accessory
The stars have a measurement of 14x14 cm and are made of soft knitwork with satin cords. They add a dash of playfulness and charm to every place in the baby room. Attach them to a canopy, window, mirror, wall or to the Maxi-Cosi when you're on your way. The possibilities are endless!
Decoration stars in many styles
Our decoration stars are available in different knitting patterns and colors, so you can find the perfect match to the style of your baby room. Whether you choose for a subtle pastel colored pattern or a lively and cheerful design, the stars will be a wonderful accent in the room.
Gift idea for baby shower or maternity visit
The decoration stars are not just a gorgeous addition to your baby room, they are also an amazing gift idea for a baby shower or maternity visit. Give a personal flair to the baby room of a loved one and let them enjoy the magic and enchantment of Baby's Only decoration stars.
Order at Baby's Only
Create a dreamy and atmospheric surrounding for your little one with our decoration stars. Discover the different patterns and colors in our collection and give the baby room a sparkling touch. Let the stars shine and make the room a place filled with love and warmth for your child.